Viva is a privately owned company established in Hong Kong in 1973. We started manufacturing of media products, e.g. cassette tapes and media accessories products. Viva has become specialized in injection-molded plastic products and has later expanded product lines to media packaging products and is currently the world leading packaging manufacturer for Media Packaging and Healthcare Packaging. Viva has global manufacturer footprints over different continents to fulfill demands from global customers. We have over 38 years of knowhow and experience in delivering innovative products and services consistently with superior quality and in large volumes for the media packaging industry.
We are now extending our scope of business to the hospitality industry by launching a new product range of Unbreakable Plastic Glassware.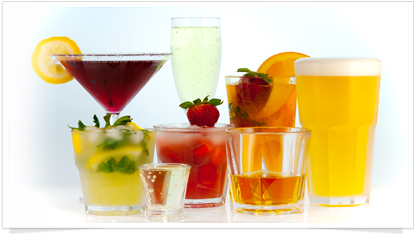 The range of VIVA Unbreakable Glassware was developed in conjunction with, and after extensive consultation to, members of the hospitality industry. We specifically cater to the needs of pubs, bars, nightclubs, restaurants, hotels, casinos, entertainment precincts, sports clubs, outdoor venues, poolside venues, boating and camping. We have listened to all those operators who have requested an improved quality product supported by a consistent and reliable supply chain.
If you would like to view our range of top quality drinkware to your business or to find out how you can introduce VIVA Unbreakable Plastic Glassware throughout your venue, please contact us. We look forward to providing you with a better plastic glass for your needs.


Privately own company
Year Established: 1973
Workforce: 1,500
Manufaturing plants: 4

- Hong Kong, China (HQ)
- Toronto Canada (Plant-1)
- Toronto Canada (Plant-2)
- Warsaw , Poland
| | |
| --- | --- |
| | China, Hong Kong |

| | |
| --- | --- |
| | Canada, Toronto Plant-1 |

| | |
| --- | --- |
| | Poland, Warsaw |

| | |
| --- | --- |
| | Canada, Toronto Plant-2 |

Viva is committed to treating all people in a way that allows them to maintain their dignity and independence. We believe in integration and equal opportunity. We are committed to meeting the needs of people with disabilities in a timely manner, and will do so by preventing and removing barriers to accessibility and meeting accessibility requirements under the Accessibility for Ontarians with Disabilities Act (AODA), 2005. Viva has corporate values which govern how we do business and how we treat our employees.

For more information on this accessibility plan, please contact:
Telephone: (416) 321-0622
Fax: (416) 321-6030

Multi-year Accessibility Plan


"... Viva Glassware is a very affordable, stylish and quality product that suits perfectlyour requirements for the Outdoor Deck bar ..."
Peter Gonczi
Operations Managere Spit
Zest Waterfront Venues


"... Not only have we saved thousands by eliminating the cost of replacement glasses, we have the peace of mind that we have created a safer venue for our staff and patrons which is of paramount importance to us ..."


Julian Tobias
Director / Licensee
The Island Sydney


"... It looks good, is sturdy and can be reused over multiple occasions. I would have no hesitation in recommending the use of this product ..."


Benita Kam
Managing Director
BNT Management


"... We were instantlyimpressed with the Viva Unbreakable range.The weight, design andappearance is incredibly realistic to traditional glasses so we switched to Viva Unbreakables and the product has proven to be more durable and maintains form and appearance over time ..."


RICKY OSHRY
General Manager/Liensee
Trademark Hotel